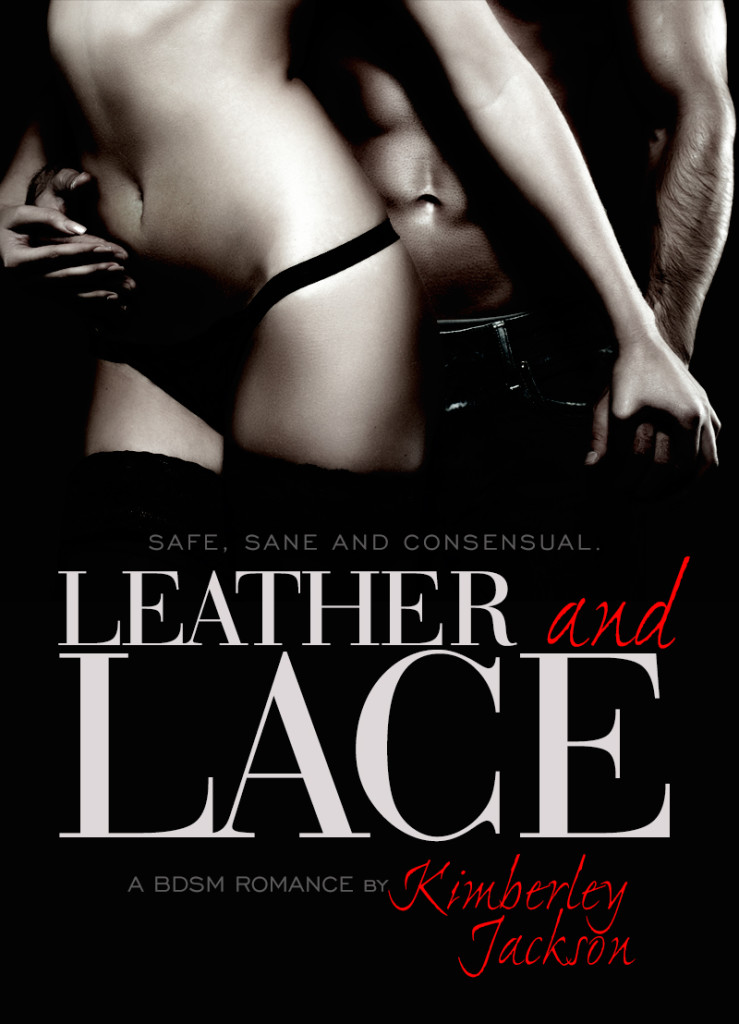 (Cover Design: Kimberley Jackson. Stock Image used: fotolia.com / sakkmesterke. Font: deviantart / shaynabowen88. No Unauthorized use or reproduction!)
Summary:
Sam(antha) Carter, Air Force Major, starts a dangerous game of dominance and submission with her commanding officer. As Sam feels drawn to Jack's darker side, she not only learns more and more about BDSM, but also discovers her own deepest desires. The Stargate SG-1 Sam/Jack version of "Fifty Shades of Grey" / "Willing Victim".  
Leather and Lace is a series of short stories, each describing an interlude between Sam Carter and Jack O'Neill, and each one taking Sam and Jack deeper into the world of BDSM as he teaches her what being a sexual submissive means.
Rating Mature.
This story series contains BDSM, D/s, Non-Con Roleplay and general kinkiness.
If you're not into this type of stuff, or you don't like Sam calling Jack 'Sir' in a sexual context, stop reading now. You were duly warned! 
Special thanks go to my editor Hana Láryšová (Channach) who offers constructive criticism and plot-betaes all parts of Volume 1. Also thanks to Raven Dark who went through the stories with me line by line and took away my shyness about publishing them.
Links will be provided to each part.

Vol.1 – Chapter 7: Fantasy
Best Mature
Best Smut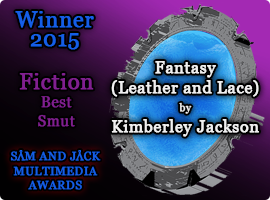 Find out more about the Sam and Jack Multimedia Awards.
Vol. 1 – Sweet Surrender
After an undercover mission, Sam and Jack start a dangerous game of dominance and submission…
1. Surrender
2. Submission
3. Trust
4. Crime
5. Punishment
6. Release
7. Fantasy
8. Reality
Vol. 2 – Restrained
The deeper Sam gets into the world of BDSM, the more doubts she has whether she can come to terms with being a sub…
1. Disobedience
2. Captive
3. Toys
4. Crossroads
5. Normalcy

Vol. 3 – Unleashed
After clearing their relationship with the Air Force, Sam and Jack must find creative ways to handle their relationship long-distance…
1. Kidnapped
2. Long-Distance
3. Obedience (New)
4. Limits – Coming Soon
Note! I'll write/publish them as I get inspiration for each new story. Every volume is a completed story-arc.
Reception/Reviews:
Guys, I'm honestly floored by the reception this series has received. And to think that I was so worried to even start publishing it that it took several verbal kicks by my editors/betas to go for it. Thank you, thank you, thank you. So much!
Here's one of my favorites so far.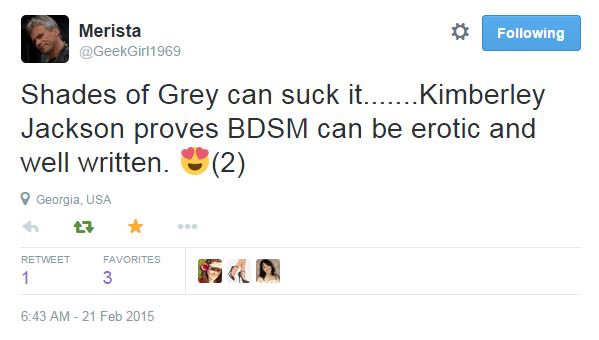 I really appreciate your continuing support and enthusiasm for this story, and every review or mention still makes me all giddy inside. Thank you everybody for reading.
Leather And Lace (OST)
Art for Leather and Lace