As you may have noticed (or not ;) ) I've been rather quiet for a while. The reason for that is, that I'm working on another longer Stargate Sam/Jack story again, which is now entering a phase where I'm confident I can finish it.
This Saturday, October 3, 2015, I'll send the first chapter as an exlusive preview to all my newsletter subscribers. Make sure to subscribe now so you won't miss it.
Update Dec 10, 2015: Due to neverending infrindgements of authorship rights and copyrights, especially with regards to my original stories only using established character's names, I will not make this story publicly available anymore. Upon official publication of the original on amazon and iTunes (which will fully ensure all copyrights to me according to German copyright and authorship laws), I will make this special fanfic version available for free (not depending on the purchase of the original fiction!) upon request. A request form will can be found on the official story's site. (Though I reserve the right to deny requests as I see fit, especially if you're on my blacklist of known offenders.)
I'm sorry to everyone of my readers who are pissed off by this. I sent out enough warnings. Unfortunately this seems to be the only way I can protect my authorship rights for my stories.
Update Oct 3, 2015: Did you miss the sneek peak? Don't worry, you can still access it in the newsletter archive which is accessible to all subscribers. Subscribe now to receive the password.
Curious as to what you can expect?
Here are the title cover design as well as the snippet for my new story. And yes, I think I may have gone full Harlequin romance on this one–well, hopefully a bit more classy in the erotic bits, but still. :)
"If Only"
A fluffy, angsty, sometimes whumpy romance set in Ancient Roman times.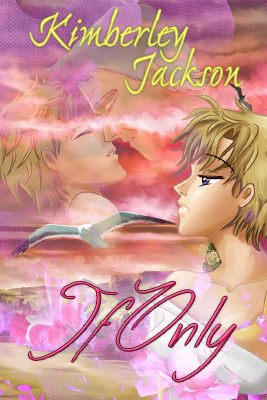 When Sam runs over the new Prefect at the market, his respectful behavior towards her surprises her. Handsome and charming, he's different from the nobles she's met so far, and he's definitely different from her cruel, abusive Master. Trapped as the favorite slave of a brothel owner, she's only interested in buying herself out of her slave contract and becoming a free woman, whatever the cost. 
Jack is fascinated by the beautiful slave with the exotic, fair-skinned look. But his secret mission doesn't allow for distractions. Disguised as a noble, he has to get to the bottom of a conspiracy, before the actual new Prefect can take office.
In the hopes to gain valuable information from the beautiful slave, he tracks her down, unknowing that she's entangled in a web of lies that not only endangers his mission, but soon also both their lives.
Don't miss out on the exclusive first sneak peek at the first chapter!
Subscribe now!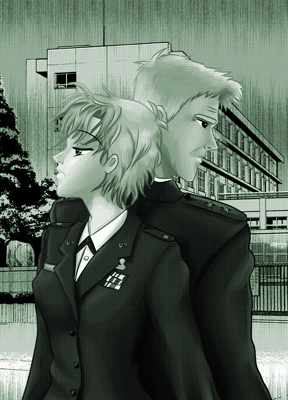 Have you subscribed yet?
Subscribe Now!
Sign up by providing an email address, and I'll keep you posted of all future story or chapter updates, giveaways, special surprises for subscribers, etc.
No spam will ever be sent out. Promise!