Christmas gets closer and closer! So here is part 2 of the Winter Giveaway. This time you can win one beautiful postcard and one high-quality photoprint of "Stardust".
"Stardust" was designed in February 2014. It features Sam and Jack as manga characters, designed by myself. You have the two lovers in the foreground and an exploding sun in the background. This Special Limited Glitter Edition Postcard of Stardust has been topped with a fine sheen of acrylic glitter paint, making it sparkle like an actual starry sky.
I am giving away one "Stardust" set containing of 1 postcard and 1 A4 sized HQ quality photo print of the image + an extra Christmas card containing a personalized greeting from me.
What do you have to do to win?
In order to win, all you have to do is leave a comment under this giveaway post. (Please make sure to enter a valid email address so that I have a means at contacting you.)
If you leave a comment under the facebook giveaway post, you'll receive an additional ticket to enter the giveaway for each of those actions.
Please note!
I won't allow participation through the review systems on fanfiction.net or AO3, because too many people participated as guests and left me with no means of contacting them. In order to participate, I have to have a way of notifying you. Thank you for your understanding.
Leave a comment below, and tell me which Stargate episode you'll watch for Christmas this year. :)
The giveaway will end on December 19, 2014 at 23.59 Berlin Standard time. The winner will be announced Saturday, December 20, 2014 on Facebook, Twitter, in this this post and in the newsletter.
Winter Giveaway #2 - WINNER
This giveaway has ended! The winner is Heather Donovan! Thank you all for participating!
For all of you who didn't win, there'll be another giveaway soon!
Attention: To avoid guerilla marketing methods and SEO spammers, all comments will be held for moderation until I manually approve them. So don't worry if your comment doesn't show up right away. It will within 24 hours. Sorry, but I've been having lots of problems with spammers recently.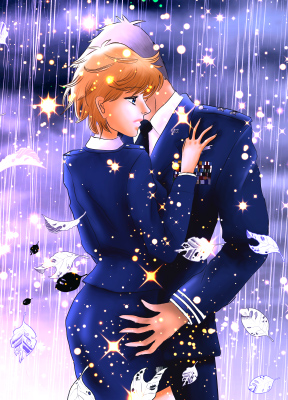 Have you subscribed yet?
Subscribe Now!
Sign up by providing an email address, and I'll keep you posted of all future story or chapter updates, giveaways, special surprises for subscribers, etc.
No spam will ever be sent out. Promise!
Much love and hugs,
– xoxo, Kimberley