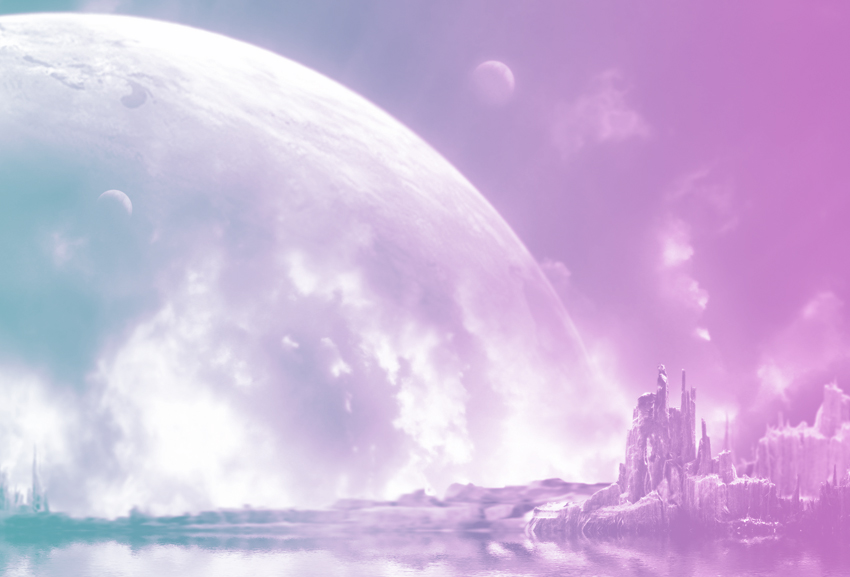 Photo: © fotolia.com / frenta
I don't make it a secret, that I am a huge fan of television shows, especially American television shows of the 1990s and early 2000s (before everything was tainted by the frequent illusion of terrorist threats). And one show in particular has caught my eye ever since it started airing: COSMOS – A Spacetime Odyssey, which is a remake of the original COSMOS – A Personal Voyage (starring Carl Sagan) which aired in the 1980s.
I would have probably never even heard of this show if it wasn't for social media (Facebook), or rather one Facebook page in particular: Hashem AL-ghaili's SciTech page on facebook, which is dedicated to posting weekly news on science and technology.
It is a shame really, that shows like this one receive so little attention – because I found it truly spectacular and inspirational. If it was up to me, I would even make it required viewing for every child at school, maybe even for every adult in our Western societies.
"Stars die […] They get so hot that the nuclei of the atoms fuse together deep within them to make the oxygen we breathe, the carbon in our muscles, the calcium in our bones, the iron in our blood. All was cooked in the fiery hearts of long vanished stars. … The cosmos is also within us. We're made of star stuff. We are a way for the cosmos to know itself."
COSMOS tackles the very basics of science and cosmology without being simplistic. It doesn't teach how the world works, and while it does give answers to a few of the common questions that might arise, it teaches something a lot more important: critical thinking! COSMOS wants to inspire people of all ages, all educational backgrounds and all classes to get immersed in science – or even more basic: to question the world around you. For asking questions is the starting point with which all science begins…
The show is hosted by Neil geGrasse Tyson and written by Ann Druyan. The background score was composed by Alan Silvestri, whose name should ring a bell for a lot of movie fans. And also the director, Brannon Braga, has made a name in the 'geek'-community as one of the people largely involved with the production of Star Trek.
Neil deGrasse Tyson is probably one of the best known physicists worldwide nowadays, known for his media presence and his constant effort to make science part of the entertainment world. He was born on October 5, 1958 as one of four children, and grew up in the so-called Bronx. Both of his parents were working in the field of sciences. Still, Tyson himself refers to Carl Sagan as one of his large influences and mentors.
With COSMOS, Neil deGrasse Tyson definitely manages to bridge the gap between science and a whole lot of different people. COSMOS is more than just a scientific documentary: it is an exploration of who we are, and the potential we have within us. The shows constantly asks questions about where we came from, and how we got to know the things we know today; but it also asks where we are going, and it does this by applying the scientific principle.
Questions like climate change, the dangers of asteroid impacts and super volcanos that might wipe out our civilizations are faced with a brilliantly scientific mindset, while the poetic language of the show almost crosses over into the realms of prose.
The most stunning part of the show, next to the science of course, are the stunning visual effects that help illustrate the points. The show switchen between cartoon-style (to show the lives of physicists of the past centuries and millenia – such as William Herschel, Albert Einstein and others) and incredible computer animations to show us phenomena in the cosmos which we wouldn't be able to see otherwise.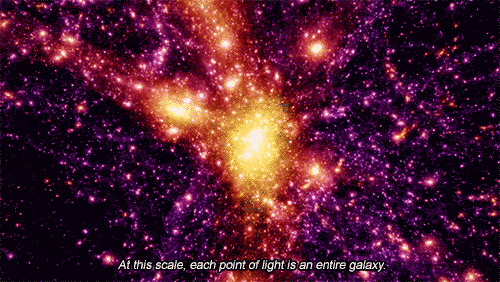 So far, COSMOS is laid out to have 13 episodes:
Episode 1: "Standing Up In The Milky Way" – Air Date: March 9, 2014
Episode 2: "Some of the Things That Molecules Do" – Air Date: March 16, 2014
Episode 3: "When Knowledge Conquered Fear" – Air Date: March 23, 2014
Episode 4: "A Sky Full of Ghosts" – Air Date: March 30, 2014
Episode 5: "Hiding in the Light" – Air Date: April 6, 2014
Episode 6: "Deeper, Deeper, Deeper Still" – Air Date: April 13, 2014
Episode 7: "The Clean Room" – Air Date: April 20, 2014
Episode 8: "Sisters of the Sun" – Air Date: April 27, 2014
Episode 9: "The Lost Worlds of Planet Earth" – Air Date: May 4, 2014
Episode 10: "The Electric Boy" – Air Date: May 11, 2014
Episode 11: "The Immortals" – Air Date: May 18, 2014
Episode 12: "The World Set Free" – Air Date: June 1, 2014
Episode 13: "Unafraid of the Dark" – Air Date: June 8, 2014
Several sites on the internet refer to it as COSMOS Season 1 however, so it remains to be seen, whether FOX will decide to give the show a second season. At least according to the "Hollywood Reporter", the first episode drew over 8.5 million people in front of the televisions throughout America – and that doesn't count those people watching it online, or the international folks like me, who are watching it. So I think it is fair to say, that COSMOS is definitely one of the most successful documentaries of our time – a title, that is well-deserved.
My personal recommendation? Watch the show, even if you are not the least bit interested in science (or at least if you thought that you weren't)! You will be amazed at the things you'll learn, and you will get answers to questions you always had but never even dared to ask out loud (at least that was the case for me). ;)
Cosmos Clip for Review
von kimberleyjksn
So what, you might ask? What if I get interested in science? I am too old to go back to college to learn about it now, you might reason? You are never too old. And the internet nowadays provides you with a wide range of incredible possibilities: such as KHAN Academy.
KHAN Academy is an online university where you can sign up for free and study some major fields of science free of charge. It is a non-profit organization with the idea in mind that education is one of the most basic human rights, and therefore it should be available to everybody who wants to learn. (I do encourage people, however, to donate if they make use of the programs and can afford it! Just because something is offered for free, doesn't mean you shouldn't show them your gratitude in the form of support.)
I have been a member of them for over a year now, mainly to study astrophysics and cosmology to prepare myself for writing Stargate fiction (which falls into the realms of science fiction). Just recently I started taking up computer science and programming classes, since I work in the e-commerce business. I highly recommend it for anybody interested in learning.