YEAR 1204 - ASCHEN ARRIVAL
The Aschen arrived through the Stargate that had been discovered by crusaders in Egypt. The alien visitors were believed to be angels by the superstitious Christians, because they brought advanced medicine to their medieval societies. They also brought science and technology.

This year later marked Year ZERO or the beginning of the Aschen Calendar.

Aschen Universe vs. Stargate SG-1 Television Universe

The year 1204 marked the determining turn point in the history of Earth with the arrival of an Aschen delegation through the Stargate. It can be seen as the major determining factor for the drastic differences in the Aschen universe as compared to the canon television universe. However, there were a couple of minor factors leading up to that point:

1202 – A group of Christian crusaders got lost in the desert and ended up in Gizah, where they eventually discovered and unburied the Stargate. This event did not take place in the television universe, where the Stargate wasn't unburied until the early 20th century. The motivations and causes for the group of crusaders to behave differently are still unknown and were never recorded; or the records got lost when most of the documents of Earth's history before Aschen arrival were destroyed.
The second factor isn't related to Earth, but to the Aschen and their society. Humans themselves don't know much about Aschen history, since the Aschen were bound on keeping their records sealed to prevent inhabitants of colonized worlds from realizing that they were being exploited and oppressed. However, it is known that, contrary to the canon television universe, the Aschen in "Stargate Aschen" were in possession of a DHD. The device enabled them to compensate for planetary shift – a problem that they seemed to be unable to figure out in the canon universe.
This enabled them to make contact with other worlds from the very beginning. They started expanding into the galaxy. Due to their already technologically advanced state when the Stargate was found, the Aschen soon proved to be a dangerous opponent for the Goa'uld.
YEAR 1240 / YEAR 36 - ASCHEN LAWS
In the course of a number of new laws and rules, all Earth calendars were abandoned and replaced by the unifying Aschen calendar that set the starting point (Year 0) in the year the Aschen arrived.



Aschen Laws and Colonization

When the Aschen arrived on Earth, different human cultures and countries were at war with each other, fighting over territory and religious differences. The conflicts mellowed out after the alien arrival, because all of the civilizations on Earth received a chance to flourish. It was nonetheless decided to take further action to unify the people of Earth.
The year 36 marked the beginning of a new era. All religion was officially banned, and the practicing of rituals was heavily punished. English was set as the official Earth language, and a law was instated that required that all official business was to be conducted in English. About a decade later, a new law was passed, declaring that all use of languages other than English anywhere would be severely punished. Perpetrators would receive up to 1 year in prison. English became the only language used at schools and in other official places. Within two generations, all other languages had vanished in oblivion.
In a way, the Aschen world is a reflection of Earth in the canon universe (our our Earth if you wish). They overpopulate their own planet which forces them to venture out into the galaxy and expand their territory. Their home world is heavily polluted and agricultural land has been completely eradicated due to the overpopulation.
Many readers familiar with the history of colonialization on canon-Earth will find familiar factors in the novel about the Aschen's methods. For one, the Aschen establish themselves as benefactors, claiming to bring advancement and prosperity to the civilization whom they perceive to be inferior. The ban of native languages and religious practices is familiar to the practice of a lot of imperialistic nations and their efforts to expand into new territory in the 16th century and later.
The prevalent factors of human culture were upheld. One Earth language was chosen to become the official language to simplify matters for the Aschen colonists. Humans received education in the sciences, and were mostly turned into farmers and farming-engineers.
Due to their prevalent imperialistic mindset, the Aschen sought to add the worlds that they liberated from Goa'uld terror to their territory instead of freeing them. The Aschen Confederation was born soon after the Aschen found their Stargate, and slowly, but steadily grew over time to take up a large part of the galaxy.
The Aschen however had one weakness: their arrogance, and their reliance on technology that was not their own and that they didn't fully understand. Unlike the Goa'uld they couldn't blend with minds who were familiar with the technologies, and therefore their understanding of esp. ancient technology was limited. They created an own computer control program to interface with the DHD and control the Stargate.
Whereas even today, the Goa'uld use Stargates as one of many means of transportation, the Aschen rely solely on the gate system. Technologically, they focus on developing industrial and farming technology that allows them to use the Stargate system for efficiently transporting produced goods between worlds. Only few resources are put into developing interstellar spaceships capable of hyperdrive technology.
When the Aschen first came into contact with the Goa'uld, they were careful to remain under the radar, but they also began putting more resources into their defense technology. Through occasional contact with Goa'uld oppressed worlds, the Aschen gained vast insight into Goa'uld technology. After only a few decades, most of their planets had been equipped with high-tech defense technology capable of penetrating Goa'uld shields and destroying attacking motherships on a single shot. This technology was freely shared with worlds still oppressed by the Goa'uld under the condition that these planets become part of the Aschen Confederation once liberated.
Using this method, the Aschen managed to add an impressive amount of planets to their union. The colonization happened silently, and it was laid out to be long-term by using advanced medications and vaccines that sterilize large parts of the existing population. Due to fact that most worlds were still in their technological beginnings when they encountered the Aschen, the occupants of the colonized worlds didn't fully understand the effect the medication had on them, and since the effect only showed itself gradually over time, a lot of civilizations didn't even realize what was being done to them.
Upon evaluating a world, the Aschen usually decide on a method of colonization. There are two major methods:
1. Worlds with agricultural benefit
Worlds which offer large amounts of fertile lands already without any extensive terraforming means necessary are transformed into farming colonies. The native population, albeit severely diminished, is kept as slaves to farm the land. Industrial production is severely limited in order to protect the atmosphere of the planet. Due to the superficially friendly nature of the Aschen and their political phrases calling themselves 'friends' and 'benefactors', many of those worlds don't realize that they are being exploited and oppressed – especially since in almost all of the cases, living conditions among the population increased considerably after the arrival of the Aschen. Earth is a planet falling under this category in the novel Stargate Aschen.
2. Worlds with no agricultural benefits or worlds which would require considerable amounts of terraforming or technological resources to be transformed into a world with agricultural benefit
These are usually worlds, in which most of the landmass consists of deserts or is not suitable for agriculture in other ways. (Large mountain ranges, ground made of solid rock, heavy pollution or atmospheric disturbances etc.) A lot of the times it takes more than one factor for a planet to be classified under this category. The population of these planets is usually completely eradicated over a time-span of 150 – 200 years, and the planet is then re-populated by Aschen.
Due to its heavy pollution in the air and the ground, its desert areas and the fact that large parts of Earth had been transformed from agricultural areas into populated areas (which drastically reduced agricultural landmass), Earth fell into the second category in the television canon.
YEAR 43
All use of languages other than English was officially forbidden. Violations of the new law were punished by prison time.

YEAR 160
English had become the first language of every human on Earth.
YEAR 163 - INTRODUCTION OF THE GIFTED-SYSTEM
After the initial decline in the human population by over 90% in the century prior, the Aschen introduced the Gifted-system to ensure that the decrease in number would be slowed down significantly and the remaining population would be upheld in number and health.




Aschen Vaccines

After the early phase of colonization was over, and the Aschen were established as benefactors and lawmakers, colonization went into the second phase: decrease of the population.
This was done by the administration of anti-aging and anti-disease vaccinations, which were genetically mutated to release a virus in the body of the patient. This virus attacked the human genome directly and prompted mutations and degradation of DNA, which caused infertility and instructed the human body to start producing a certain protein in the event that the mutation had been completed successfully.
After being exposed to the vaccines over centuries, the chances for a genetic mutation in the human body increased rapidly with every generation. The mutation caused newborns to have already inherited the altered genetic code from their parents (who usually carry a dormant genetic mutation, when there are gifted), without having been exposed to the vaccine themselves.
Although an administering of the vaccines strictly wasn't necessary anymore to ensure that the majority of the population were unable to have children, it was mandatory nonetheless to uphold a certain number of working population by increasing the lifespan of the general population. Aschen medical studies pointed towards the conclusion that, even if vaccines were not administered anymore, the number of fertile people would only insignificantly rise.
In combination with an accordingly decreased lifespan, the rise in fertile people would still not be enough to compensate for the lost offspring (due to significant decrease in lifespan). As a result, the human race would go through another significant decrease of 80-90% in the population, and human society would break down completely.
History of the human population:
Around 1200 - around 400 million humans
Year 163 (Aschen Calendar) - approx. 40 million humans left (estimation, since actual data from the Aschen computers wasn't available at the time)
Recent number of population (Year 790) – 17.7 million humans all over Earth
The Aschen Gifted System

The Aschen Gifted System was designed to make sure that the remaining number of gifted people was monitored accordingly to slow down further decrease in the human population, which would inevitably occur if not strictly supervised. In order to uphold a (normally fertile) population, every couple must have around 2 children (actually the number is probably around 2,3 to compensate for (naturally) infertile people, homosexuals, etc.).
In order to uphold a population in which only around 8-10% of each generation are fertile, the number of required children is considerably higher. Each gifted couple would have to have more than 20 children. Since the Aschen were interested in gradual decrease of the population from the beginning, the advised number of children for gifted couples was set around 5-10 – however, accordingly higher numbers are rewarded. Not seldom do gifted males father between 10 and 15 children.
In addition to that, the chances of inbreeding increases rapidly with every generation due to a significantly decreased number of people who can have children and are thereby able to pass on their genetics. A strict program had to be established to counteract those risks.
The factors that are being taken into consideration when pairing up gifted people are numerous: among them are age, health and vitality as well as a comparison of the two potential partner's genetic code to reveal any common ancestry in the past. Once a good match is found, the couple is registered as married and assigned a house. The male is assigned a well-paid job position in the Aschen ministry or other administrative Aschen outposts on Earth. For that reason, males often feel like they have won the lottery when they turn out gifted, since it enables them to become influential and rich. Non-gifted people don'T have the option to take on jobs in the government, but are encouraged to become farmers or farm machinery mechanics.
The Aschen Gifted System - Part 2

Strict timelines were put into place for gifted people once they are paired up with a compatible mate, and gifted couples are being separated into different categories:
Category GREEN: the couple is within and ahead of the established schedule
Category YELLOW: the couple is behind on their schedule
Category RED: couple is unable to comply with schedule, re-marriage takes place (This category is usually reserved for cases in which one of the mates has become unavailable, either due to death, sickness or simple disappearance. However, it has also been applied in cases where both partners agreed not to support the gifted system, in order to quell silent rebellion against the Aschen.)
Category GREY: inactive gifted couples (Usually couples who have become too old for breeding.)
Age 25 – Marriage with a compatible gifted mate if fertility tests turn out positive; re-marriage may occur frequently later on. 25 was set as the new age at which the human body reaches maturity. (That process was slightly slowed down due to the administration of the anti-aging vaccines.) Final conclusions about fertility can only be drawn when the body has fully matured.
Within a time span of 3 years into a new marriage the first pregnancy must occur, otherwise the couple is moved into category YELLOW, and further medical testing and supervision are put into place to ensure that the couple is physically capable and mentally willing to having children.
If the first pregnancy is successful, the couple is required to have an additional child every five years. Higher rates of children are rewarded accordingly by better job positions and higher salaries for the males. The result of that is often that gifted women are being raped and abused by their husbands who try to force them into pregnancies to receive higher rewards and promotions.
Due to these horrifying conditions for women, suicide is the only way out for many women. However, since usually they are closely monitored by either their husbands or the breeding facilities, counter-measures are often taken in advance to prevent women from taking that last drastic step. They are either kept in a state of emotional sedation, or placed in so-called breeding homes by their husbands, where they are under 24/7 surveillance.
Many young women decide to commit suicide in the first few days after they learn of their test result, since that is the only time when they have the chance to succeed.
Marriage

Married couples are registered with the Aschen ministry. It is custom for both partners to retain their last name. Children will carry on the name of their father.
Families on Earth

Human families remain very close, even after the children have grown up. At the age of 25, after their fertility tests came back negative, human males are encouraged to move out of their parent's home and start a life of their own. Women are encouraged to pair up with a man and lead the household on a farm, or become maids or housekeepers. Even though marriage is not mandatory for non-gifted women, they are encouraged to find a husband. Men are usually looking for a wife to take care of their household and support them in their work.
Even though marriage for non-gifted people has a largely practical component to it, most marriages in modern times have become more of an emotional promise, since more and more men simply revert to hiring a woman to take care of their household. (Minny, the Carter's housekeeper, is such a hired woman for example.) The hiring of women allows non-gifted people to take more time in choosing a spouse. Thereby marriages have become mostly a romantic promise of love.
Jobs for non-gifted people can be found plentiful on Earth. Males who earned a degree from university in either economy or farming technology can open their own stores, or start their own farms if they manage to successfully apply to the Aschen government in order to be given responsibility for a piece of farmland. Males without a university degree become farmworkers, animal tenders, or they find work as storeclerks or in food or clothes factories.
YEAR 211 - SEXUAL RESTRICTIONS LAW
After a number of cases of interracial pregnancies, the Aschen passed a new law that banned humans from having sex before their first fertility tests at the age of 25 to ensure that Aschen men wouldn't accidentally impregnate a gifted human woman, which would result in a mixed-breed child who would pose a classification problem.

Sexual Restriction Laws

Due to the the Aschen vaccines, sexual intercourse had become an act without any kinds of consequences on Earth (neither pregnancy, nor disease!). As a result, the century from 100-200 was marked by a vast sexual liberation. All stigma was removed from having sexual intercourse, and people (men and women alike) began to enjoy it freely and without restrictions.
Even though the concept of marriage still remained valid even among the non-gifted population, a marriage bond between non-gifted people became solely an emotional promise. This stood in stark contrast to the centuries before the Aschen arrival, which had imposed strict sexual morals in vast parts of Earth, especially on the female population. Sex had only been allowed within the confinement of marriage. The eradication of the danger of sexually transmitted diseases and unwanted pregnancies, and the complete ban of religion and religious principles led to a seciety that had no need for strict sexual rules anymore.
That changed, however, in the year 211, after a significant increase of pregnancies among the female human population that were caused by Aschen men. Because human women proved to be an interesting pastime, an increasing number of Aschen men sought entertainment among the female human population while they were stationed on Earth.
The Sexual Restriction Law was passed, which forbade any human from having sexual intercourse before his or her first fertility tests had come back negative. Even though, during the first years of its implementation, the law was strictly followed, over the centuries a lot of people started to handle it more loosely.
It is speculated by social scientists that occassionally humen women would still give birth to children who had been fathered by Aschen males, but no record of those occurences was ever made. All children were classified as human - the race of their mother.
YEAR 289 - GENDER RESTRICTION LAWS
In order to battle the increasing abundancy of human scientists, the Aschen pass a number of laws restricting women from enrolling in universities. Later on that law was extended to exclude women from higher school educations as well, making women only eligible to receive the maximum of 9 years of public schooling.
During the course of the next centuries, the law would get frequently amended, repealed and re-instated. The last change is made in 769, allowing women to only attend a maximum of 9 years in a public elementary school.



Gender Restriction Laws

The Aschen Gender Restriction Law was a result to the exploding number of humans who became interested in and started studying science. Even though most human cultures before Aschen arrival restricted women to household duties, that trend was reversed in the first century after Aschen arrival. Women were encouraged to study science and learn reading and writing.
Soon there was an abundance of human scientists, and measures had to be taken to reduce the numbers of people waiting for a job in the sciences. Only a limited number of positions in a limited number of fields were available, because the Aschen wanted to restrict the number of humans who gained detailed insight into their technology.
As a result, the old ways were re-established and a new law was passed that denied women access to more than eight years of school. As a means to encourage the general population to become farmers, males were furthermore required to pass entrance exams to universities and present a recommendation of a high-ranking scientist already working in the field.
This new law closed the door to pursuing a career in the sciences for most of the population on Earth, leaving the Aschen with a select, small group of humans who were handpicked to gain insight into the Aschen technology.
Over the course of the next centuries, the law was overturned a few times when the amount of humans who were studying in the sciences became scarcer. From 453 until 467 women were temporarily allowed access to university if they could pass the entrance exams. The old Gender Restrictions Laws were reinstated, when too many women became intested in studying at universities. The same repeated another two times in the course of the following centuries.
Keiko Beckett vs. Aschen Board of Education

This case became known as one of the most prominent cases that was ever negotiated at court with regards to Aschen laws. After the Gender Restriction Laws had been put into place, which stated that women were not allowed to study more than eight years at a public school, Keiko Beckett applied at a university in 295. She passed the entrance exams, but was still rejected due to her gender and the 8-year-school restriction.
Keiko Beckett sued the university and the Aschen Board of Education, because she had, in fact only spent 3 years at a public school, and had been privately homeschooled by her parents the rest of the time. That enabled her, at least in accordance with the existing law, to attend a public school (university) for 5 more years.
The case was reported about worldwide, and it went on for almost a year, before the Aschen judges finally ruled that Keiko was to be allowed access to university.
While for Keiko, the case was a success, it also prompted the Aschen government to change the law not even 3 weeks after Keiko had won her case. The new law was more specific and restricted women to the most basic education. While Keiko Beckett graduated cum laude in 299, no other woman would ever benefit from the loophole that she had taken advantage of. She was the only woman holding a university degree among her generation, and her story was an inspiration for the young women born during the following centuries, who were denied higher education.
Keiko Beckett - Photo

The photo was taken on the day Keiko learned that she would be allowed to study at university at the age of 23. She would become one of the leading scientists in the field of farming technology and contributed to a new engine module which would become the standard to be used in Aschen harvesters throughout the entire galaxy. On the day of her graduation, Keiko didn't know yet, that she was going to be the only woman having attended a university for another 150 years.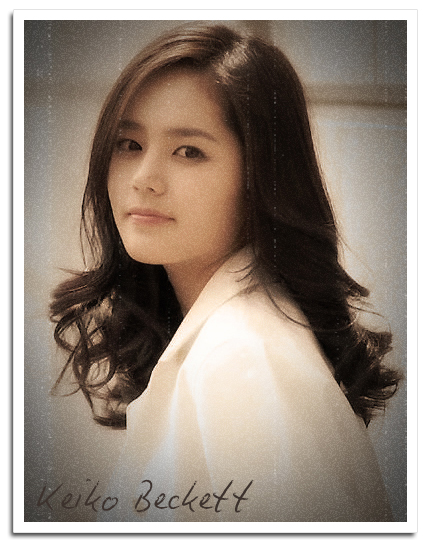 YEAR 588 - TURNING POINT IN ASCHEN-GOA'ULD WAR
This year marks a turning point in the war with the Goa'uld. The Aschen find out that some of the highest positions in their government have been infiltrated by the Goa'uld.

Aschen / Goa'uld War

It is unknown how or when the war between the Aschen and the Goa'uld started. However, the general concensus among historians like Daniel Jackson was, that it happened rather early in the expansion phase of the Aschen Confederation. After an initial phase of armed conflicts, the two sides went into a state of Cold War.
The year 518 marked a short turning point in that state, because upon discovering that their government had been infiltrated by Goa'uld spies, the Aschen started an open attack which failed because the Goa'uld's weapons were more apt for attack. The Aschen's strength lay in their defense. In a conflict that lasted more than 2 Earth years, the Aschen lost a few planets at the outer edge of their territory to Goa'uld system lords (foremostly Ba'al), before both parties finally went back into a state of cold war.
The loss of worlds and therefore resources to their enemy caused a shortage of food and other materials on the Aschen homeworld. In a desperate attempt to make those worlds, which they still control, more resourceful, the Aschen began setting up weather control systems on Earth to change the climate and turn land areas that they had not been able to use as farmland into fertile ground. Thereby, they managed to make up for the resources lost in the armed conflicts with the Goa'uld.
YEAR 659 - POLAR ICE CAPS COMPLETELY MOLTEN
The polar ice caps have completely molten, turning the Arctic and Antarctic regions back into inhabitable (but not farmable) land.

Aschen Terraforming & Climate Change

The setup of the Aschen Weather control system changed and stabilized Earth's climate drastically. The change was the result of a number of carefully planned out steps.
1. Step
The first step was the setup of the control systems that would change the weather pattern and winds on Earth. As a result, it was possible to divert warmer air to where it was needed, and induce the melting of the polar ice caps, which was done gradually and slowly.
2. Step
Simultaneously, ocean water was desalinated and the final product (clear mineral water) was lead into desert and veld regions by the use of aqueducts. That not only served to turn desert regions into fertile farming grounds, but it also balanced the Earth's water level again. Much of the water from the molten poles was used up that way.
3. Step
Preparation of the land for farming. This step was the last one, and usually the majority of workers involved were humans. They prepared the newly created grounds for farming by removing leftovers from settlements or trees. Many of Earth's ancient artifacts fell victim to this procedure – such as for example most of the ancient tombs in the Egyptian Valley of the Kinds. The Aschen had no interest in preserving Earth history and so a lot of the artifacts and information got lost without anybody ever recognizing their value.
YEAR 682 - DISCOVERY OF SECOND STARGATE
Matthew Keller and Andrew Siler discovered a second Stargate deep in the forests of Antarctica in an attempt to map the region, but wisely decided to keep their discovery secret.

In the same year, they settled down near the Antarctica coast in what would later on become the town "McMurdow" in order to be able to covertly study the gate.
YEAR 684 - BIRTH YEAR OF RESISTANCE
Even though the resistance against the Aschen government was a fluently developing process, this year is largely marked as the year in which the resistance was brought to life, even though the term itself wouldn't come up until almost 20 years later.

For the first time, Matthew Keller decided to recruit human scientists who were sworn to secrecy in order to help him study the second Stargate.





Resistance History

When the resistance was founded – or rather, when Andrew Siler and Matthew Keller recruited the first scientist to help them in their research of the Stargate, they had no idea that they would once be considered as the founders of a large resistance consisting of over 20 cells.
As humble as their beginnings were, some of the most important discoveries were made during that time when the two men first began to investigate the gate technology. Within less than a decade, they had created detailed schematics of the technology of the DHD. By use of informants who had insight into the Aschen computers, bit by bit, they managed to create a manual of how to use the Stargate – which had up to that time be believed to be an Aschen invention.
It was Andrew Siler, who noted in his diary that "the technology is far from anything I have every seen used by the Aschen. The means of energy production seems to be working solely by the use of crystals who are being used as conductor and control unit at the same time. The writing on the key of the main controlling device seems to be entirely unrelated to the language that the Aschen use. Furthermore, the Aschen themselves make use of a special computer to interface with the controlling device and dial the Stargate. All that cannot lead to another conclusion but that the Aschen are in fact not the original constructors of the Stargate, and that, at the most, they have learned to use the technology to their advantage without possessing full understanding of it." (Siler, "Scienfic Journal – Year 689" Entry #285)
As soon as the two men recognized the true value of their discovery, they settled down in Antarctica and founded the town McMurdo. Over the years they transported more and more people down to Antarctica to help them in their efforts.
Resistance Structure

The resistance has 21 cells, distributed all over the planet. While most cells are engaged in minor sabotage of the Aschen government, some cells have more specialized duties.
Cell 1 – Located in and around Washington is one of the most important cells and the focal point of information. This cell mostly consists of high-ranking ministry workers, and they are rarely engaged in any acts of sabotage. Their duty is to work among the Aschen as one of them and gather intelligence for other cells to act upon.
Cell 4 – Responsible for Stargate Operations as well as Recruit Training. Originally, it was called Cell 1, but for reasons of security, it was later assigned a random number in a reorganization of the entire resistance.
Cell 13 – Thirteen is bad luck; not for the resistance, but for those people who become the targets of cell 13. The members of this cell are rogue fighters engaged in solo missions. Most of them don't know each other and only have contact to one handler from whom they receive their orders and gear. Members of cell 13 are almost exclusively engaged in assassinations and high-class attacks against the Aschen regime.
Ranks
There are only four ranks in the resistance:

Recruit
Ensign (awarded after completion of bootcamp training)
Lieutenant (awarded after two years of service in the resistance)
Colonel (command position – awarded as the need arises, but person has to have at least 5 years of resistance experience or an extraordinary record of mission success)

The hierarchical structure between the lower ranks is almost non-existent. Resistance warriors consider people in their camps to be family, since they live with them almost through the entire year – ranks come secondary. The only persons of ranks to be respectful towards are people holding the rank 'Colonel'.
Resistance Funding and Organization

After more than 100 years, the resistance has largely evolved into a self-sustaining organism. Funding stems from various sources:
1. Supporters
The resistance has many so-called passive supporters, who are not engaged in their operations directly, but who use their own businesses to fun missions, operations or sometimes even entire cells. The town of McMurdow is an example of the latter. Originally founded by one of the founding fathers of the resistance, most of its inhabitants have grown up helping the resistance and providing them with food, clothes and other services. The profits from the fashion industry located in McMurdow is laundered to largely flow into funding of resistance operations.
2. Trades and Smuggling
Some resistance cells are solely engaged in criminal means to assure funding the operations and the material needs of other cells. By their engagement in smuggling and weapons trades they gain a lot of money which is then redistributed among the different cells – depending on where it is needed most.
3. Operatives with high-ranking jobs
The resistance also received funding from operatives who are working in positions side by side with the Aschen. Their (often very high) salary goes to the resistance in large parts. Jacob Carter is one of the people whose work in the Aschen ministry earns the resistance a significant amount of money.
4. Other means that arise
Every cell is obligated to search for other suitable means to make money. Resistance Cell 4 for example is often engaged in off-world negotiations with other planets, trying to find trading partners from whom they can acquire food in exchange for weapons or artifacts. Also, Jack O'Neill has been known to make use of Vala MalDoran's off-world black market contacts in order to cheaply acquire weapons or food. The goods are often exchanged for technology or information about Aschen proceedings.
Resistance and Family

Coordinating efforts within the resistance while leading a normal family life can often be a problem, especially if the family is not aware of the double-life. Many members therefore chose to leave home altogether and live at camp with their 'resistance' family under the guise of having found work in a distant region that requires a move. Not seldom, people give up their previous lives altogether and simply disappear to join the resistance.
Work in the resistance doesn't leave much time for a private life, therefore many resistance members end up staying alone. It happens, that resistance members marry each other - but since the number of women in the resistance is very low, those occurrences are very rare.
YEAR 731
Birth of Jacob Carter (Gifted)
YEAR 734
Birth of Margareth Andersen (Gifted)
Margareth Andersen - Wife of Jacob Carter, Mother of Samantha Carter

* 734 † 786 (suicide by drowning)
Margareth Andersen was born in 734 as the daughter of Sigmund Andersen and Sarah Jackson. She was one of seven children, and had three older brothers, two younger brothers and one younger sister. Her mother Margareth was one of two children who turned out gifted fathered by Sigmund Andersen. In 759, shortly after she turned 25, she was married to Jacob Carter, with whom she had four children until she took her own life in 786, shortly after finding out that she was pregnant again with a fifth child. That information was later recovered from a goodbye note that she had left for her husband.
Sam Carter was 12 years old when her mother killed herself. The only remaining photos of Margareth Andersen have been found in Samantha Carter's journal in a few entries from around the time shortly after her mother killed herself.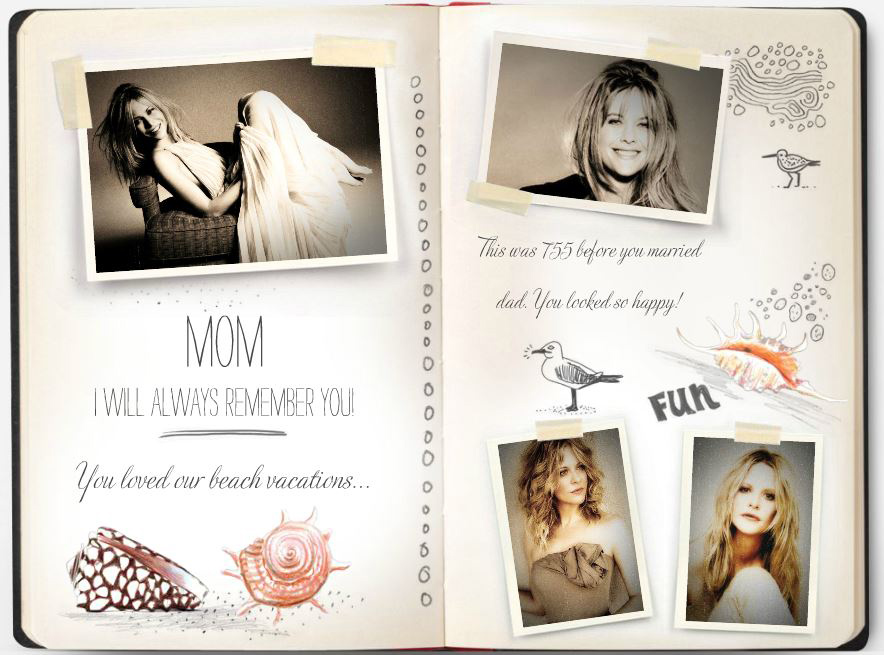 YEAR 755 - VACCINE REGULATIONS
A number of new regulations regarding the Aschen vaccine are passed to target those groups which had previously refused the vaccine.
YEAR 758
Birth of Jack O'Neill (Gifted)
Jack (Jonathan) O'Neill

* 758 in Ireland
Jack (Jonathan) O'Neill was born in 758 as the son of Keith O'Neill and Aarushi Momaday. His father was born near the coast of Ireland, his mother was a woman of Mohawk (North American) descent. His parents met on a farmer's exchange in Washington in 745, and got married soon afterwards. They both belonged to groups who refused to make use of the Aschen vaccines. Jack was born in 758, and would remain their only child. After the vaccine regulations were changed in 755, Jack O'Neill would receive a mandatory dose of the vaccine, despite heavy protests by his parents.
His parents Keith and Aarushi died in 765 in one of the last revolts against the Aschen vaccine regulations. Jack was raised by his uncle Patrick and his aunt Mary, who owned a farm in the region. At age 19, he applied at a university, and after passing the entrance exam, he successfully earned a degree in farming technology from the Central University of Northern Europe.
After he left university, he worked on his uncle's farm for another two years before his fertility tests at age 25 revealed that he was gifted. In 783, he was registered as married to Sara Green in one of the breeding facilities. Only about roughly one and a half years later, Sara gave birth to their son, Charlie. Short before his first birthday, Sara and Charlie were involved in a hovercraft accident, which Charlie didn't survive.
Unable to deal with the loss of her son, Sara O'Neill disappeared seven years later. It's unclear whether she took on a new name to live somewhere in Earth, or killed herself. When the investigation and searches came back negative, Jack O'Neill's marriage with Sara Gree was officially annulled in order to make him eligible for remarriage.
Unable to stand the thought of another forced marriage, Jack O'Neill joined the resistance. After he completed his bootcamp training at Antarctica, he was chosen for solo missions, and embraced the opportunity to reassert his position in life. He stayed in this line of work for almost a year, and was involved in a number of high-class 'terrorist'-attacks against the Aschen government - among them were a number of attacks on the Aschen ministry in Washington D.C.
After he earned a few promotions for a number of successful missions, he left the line of solo work and first joined resistance cell 11 in South America. Another one and a half years later, he was offered command of resistance Cell 4 in Antarctica.

YEAR 761
Birth of Carson Beckett

YEAR 764
Birth of Daniel Jackson
YEAR 765
Birth of John Sheppard and Rodney McKay

YEAR 767
Birth of Janet Fraiser

YEAR 769
Birth of Cameron Mitchell
YEAR 771
Assumed Year of Birth of Vala MalDoran (Gifted, Alien)

YEAR 774
Birth of Sam Carter (Gifted)
Sam (Samantha) Carter

* 774 in Washington
Sam (Samantha) Carter was born in 774 as the daughter of Jacob Carter and Margareth Andersen. She is the youngest one of an overall of 4 children. Her older brothers Mark (born 757), David (born 759) and John (born 767) were all tested negative in their fertility tests. After earning a degree in farming technology, Mark worked on a farm for a few years and then started a farm of his own. Sam's brother David and John both went into the mercantile business. David owns a small shop in a little town outside of Washington, while John became a trader for faming equipment.
Like all of Jacob's children, Sam Carter received a high-class education by professional private teachers. Her early school years releaved an extraordinary talent in maths and computer programming, and in later years she developed a keen interest for sciences of all kinds. Recognizing her talent, she was supported in her efforts to study by both her father and her mother, who, despite knowing that Sam would never be allowed to visit a university, provided her with all necessary means.
After her mother's suicide when Sam was 12 years old, she initially blamed her father for the drastic step her mother had taken. Over time, however, she and her father grew closer again, and he kept supporting her in her studies by hiring university professors for private tutoring and study sessions.
In 799, when Sam turned 25, she was revealed to be gifted in the Aschen fertility tests. In order to avoid becoming part of a system that would reduce her to bearing children and being a housewife, Sam disguised herself as a boy and ran away from home to seek out the resistance and join their fight against the Aschen regime.
Sam Carter - Now and Then

When she decided to run away from home, Sam Carter changed her look significantly so that she would not be recognized easily - but also because she wanted to leave behind the woman she herself perceived as weak.
Therefore she cut her long blonde hair into a rather wild looking layered bob that enabled her to pass as a boy on some occasions. She became frond of her new hairstyle because it enabled her to fight like the male soldiers during resistance bootcamp training, therefore she decided to keep it.
Fun Fact: Jack O'Neill later confessed to her that he thought her (rather unusual) hairstyle was 'hot'.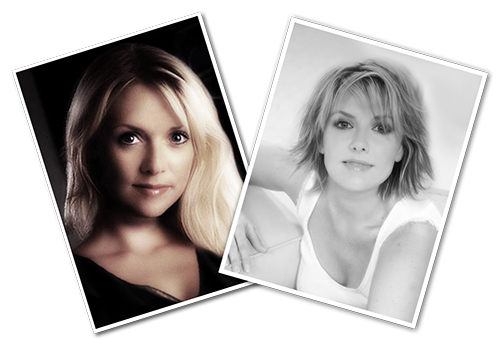 YEAR 775
Birth of Jennifer Keller (Gifted)
YEAR 783
Jack O'Neill is force-married to Sara Green (Born: 758) in one of the Aschen's breeding facilities, after his positive fertility test.
YEAR 784
Jack O'Neill and Sara Green: Birth of son Charlie O'Neill.

YEAR 785 - DECEMBER
Charlie O'Neill dies in a hovercraft accident.
YEAR 786 - MARCH
Sam Carter's mother Margareth (Wife of Jacob Carter) kills herself.

YEAR 786 - AUGUST
Sara O'Neill disappears. (Possible suicide.) Only a few months later, Jack O'Neill joins the resistance.
YEAR 787 - 788
Jack O'Neill is engaged in solo missions for the resistance, which, due to their dangerous nature, make him climb the ranks fast. Possible engagement in infamous 'terrorist' attacks in Washington at the time.
YEAR 790 - MARCH
Jack O'Neill takes command of resistance Cell 4 at Antarctica and oversees Stargate operations.
YEAR 799

OCTOBER
Jack O'Neill and Jacob Carter meet in a bar to sign the wedding contract, officially making Sam Carter Jack O'Neill's wife. Begin of:
Stargate Aschen

Sam Carter runs away from home to search for the resistance.
NOVEMBER
Sam Carter finds work on an Aschen harvester, which takes her to Ireland.

DECEMBER
Sam Carter and Jack O'Neill meet in a shady pub in Ireland, unaware of the fact that they are husband and wife.
YEAR 800
MARCH
Sam Carter completes her bootcamp training and becomes a full member of the resistance.

APRIL
Sam Carter and Jack O'Neill have a romantic interlude at O'Malley's during camp night out.
JULY
Mission to Washington during polar night to acquire new technology.

AUGUST
Jacob Carter visits resistance camp, and Sam Carter and Jack O'Neill learn that they are married.
SEPTEMBER
John Sheppard gets the ancient's knowledge downloaded into his brain and, as a result, travels to the lost city of Atlantis in the Pegasus galaxy.

OCTOBER 28TH
Sam Carter and Jack O'Neill make a deal to ignore the wedding contract and start dating.
NOVEMBER 8TH
SG-1 gets captured by Ba'al on a mission, and they find an advanced spaceship built by the ancients which they later name 'Puddle Jumper' (Credit: John Sheppard).

NOVEMBER 10TH - 13TH
Sam Carter and Jack O'Neill spend three days in Jack's cabin in Minnessota.
DECEMBER
Sam Carter accidentally activates the Quantum Mirror, transporting her and Jack into an alternate reality where they meet 'television-canon' SG-1 and acquire knowledge about the ancients, the Asgard, the Tok'ra and Goa'uld technology.
YEAR 801
JANUARY 4TH
Jacob Carter's involvement in the resistance is being revealed and he is arrested by the Aschen as a terrorist and interrogated by Aschen justice agents. The occurence prompts a number of detailed investigations within the resistance in an attempt to find moles in their own ranks.

Jack O'Neill and Sam Carter meet Jennifer Keller, a fugitive gifted woman who joins resistance Cell 4 as a medical student, assisting Dr. Janet Fraiser in the medical tent.
JANUARY 7TH
Jack O'Neill returns from the rescue mission with a badly injured Jacob Carter.

Sam Carter is cleared of the suspicion of being a mole.
FEBRUARY
SG-2 makes contact with the Tok'ra on an uninhabited planet that was on the list of Tok'ra hiding places brought back by Jack O'Neill and Sam Carter from the alternate universe.

Jacob Carter blends with Selmak, a Tok'ra symbiont, and thereby seals an alliance between the Tok'ra and the human resistance.
MARCH 11TH
Sam Carter has an idea to ultimately rid Earth of the Aschen, and achieve liberty. Months of planning and coordinating efforts with other cells follow. It quickly becomes clear that this will either be a victory, liberating Earth, or a complete failure that will destroy the entire resistance.
JULY 4TH - LIBERATION OF EARTH
The revolution becomes a success, and with combined efforts, the resistance manages to put an end to the Aschen reign on Earth. The victory comes at a high price for Sam Carter. Jack O'Neill is trapped on the Aschen homeworld with no means of coming back to Earth.

This day will become the first public human holiday, called LIBERTY DAY.